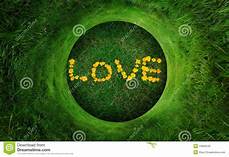 When I wrote the following prayer poem, it was in effort to verbally commit myself not only to loving God, but also to being only loving toward God with my words, as well as my actions. To commit your life, your heart and soul to love, and to the God who is love, is the most important commitment you can make here. Why? Because its significance, its impact will include not only what happens in this life, but also in the life to come. Your relationship to God does not end here; it really blossoms in eternal life – where it will be eternal.
May I not speak of You save with words of love. You are not an object for casual discussion; You are the daily Subject of my life.
May I not speak of You with anything but love's tones and timbres, toward any end but love's.
More than love You, after so many years of waiting for You, I remain irrevocably in love with You, the God of all creation. Yet who am I to dare to make such a claim, to be in love with You, in love as a tree with the sky toward which it reaches, or a river with the sea toward which it flows?
Did You not know my heart would follow after You in spirit if not in body once I met You? Did You not know I would want nothing more than to live with You in this love, than to share a common life with You? Did you not know You would become my farthest aim and Beloved above all else?
I speak to You with words of love because they are the only words worthy of You, the only words which may attain an audience with You.
Heaven is the home of those in love with You. Heaven is the home of those who will not speak of You save with words of love.
Let me add that I am still working on fully carrying out this grand commitment. Most fortunately for me as well as you, our God is gracious and mercy, slow to anger and abounding in steadfast love. The true intention of the heart has greater significance to God than what proceeds from the mouth.