Hal Green has served as a college professor at two institutions, teaching psychology, philosophy and world religions. He is a former ordained United Methodist pastor, who is now a practicing Catholic. Hal has also been in private practice as a psychotherapist and spiritual mentor. His has conducted numerous retreats and workshops across the Midwest.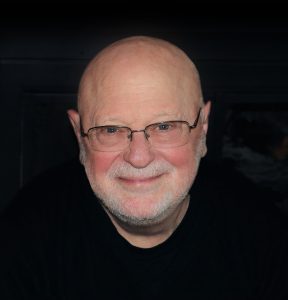 Dr. Green has published four books. The first is "The Eternal We," (Chicago: Loyola University Press, 1986). It is about the nature of the Trinity of Persons, human as well as divine. Psychiatrist M. Scott Peck, M.D., called it "a work of major significance, which might take a decade or two to seep into the national consciousness." His second book is "The Romance of God" (Des Moines: Ariel Press, 1994). It deals with all the romances of life leading to the ultimate romance, the romance of God. Union with God is the deepest longing of the human heart, and our ultimate destiny.
Dr. Green published two books in 2018. They are "The Heart of Jesus and the Coming Relationship," and "Closer than Your Own I. Meditations on Union with God." The former focuses on the "heart-union" which developed between Christ's Heart and Hal's heart. He is convinced that this union with Christ was common in the early church, and will yet be again. God is about to do a "new thing," which is really a revival of the former thing. In the book, Hal describes God's actions and apparent purposes through his own experiences, the Bible, the lives of saints, and what it might mean for us today. The latter book consists of ninety poetic meditations on being in such a union with God. Hal explores a variety of dimensions arising from sharing in the Heart of Christ. The are companion books and are available on Amazon.
Hal currently writes a weekly column, Greener Pastures, which appears in the Sunday edition of Patch Across America, a national news organization. He previously wrote a weekly newspaper column with the same title for sixteen years. It is about how to live, love and learn well. In addition, he writes a column, Pondering Prayer, for the Catholic Messenger, the weekly newspaper of the Davenport (Iowa) Diocese. He also had a local weekly radio show on "Relationships" for three years. Then, in 2016, Hal changed the format into a weekly Sunday morning show titled, "God Talk," which he ended in 2019. He is convinced that love, both human and divine, operate on a similar basis, so that understanding the former can assist us to understand the latter. And the better we understand the dynamics of romantic love and marriage, the better we will grasp our future relationship with Christ.
Dr. Green has a Ph.D. in World Religions from Northwestern University, a M.Div. in Bible and Theology from Garrett-Evangelical Theological Seminary, a M.A. in Psychology from Drake University, a B.A. in Philosophy, also from Drake University, and an A.A. in Drama from the University of Florida.