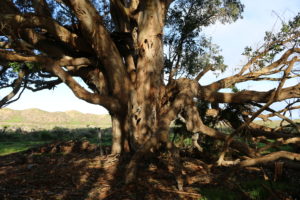 Most all of us will have some "God moments" during our lives, when we feel somehow addressed by the Mystery who is God. I have had numerous conversations over the last five decades with persons who were willing to share such moments with me. They may not always be dramatic events, but they are always memorable; we carry them with us to remember and reflect upon. Such God moments form a kind of spiritual necklace, a little like prayer beads. Here is a poetic meditation about this, titled "Necklace":
Like beads strung together
On an invisible, unbreakable chain,
Is the numinous necklace
Of God moments in my life.
These God moments span decades,
And each has its own uniqueness,
Yet together they form a harmonious design
Of divine activity in my life.
I hold these precious gems
Close to my heart, imbued with love;
I caress their contours like prayer beads,
Treasured mementos and reminders
Of God working in my life.
Strange that I cannot
Place this necklace around my neck,
Not yet, not here,
For reasons I cannot bring to language.
Something in me says to keep
Holding in my hands these beads,
To comfort and guide me
On my quest to end in God.
Only once there,
Beyond this temporary abode
Of wonder and want,
Joy and sorrow, love and loss,
Will I at last be able
To put around my neck
As finished, the necklace
Of God's love in my eternal life.